Some people may be surprised to read that losing a pet such as a dog or a cat or even a bird or a hamster, what ever the form of your furry companion, can put someone into a state of severe grief, just as devastating as if not more so than losing a person. This is because of the unique bond you shared with that animal and the unconditional love and joy they showed you, is so much purer than our human relationships, which are more complicated. The unconditional love our animal companions show us, their joy and their dependence upon us creates a far deeper connection than with people. Human beings are so complicated, relationships can be complex, especially with family and friends, so the loss of a pet, their unconditional love, they never judge us, they always bring us joy, this is very different compared to our relationships of our partners, friends or family, who we don't always agree with.
There may be possible unresolved issues with human relationships, people are more complicated, animals are not, they are pure hearted and show us the most unflawed form of unconditional love and joy that light up our hearts and souls. This is why it can be as hard and sometimes harder to deal with losing a pet companion.
Fortunately, animal sentience is becoming a part of new developments in animal rights laws, as scientists and human consciousness is recognizing that sentience and consciousness is not limited to the human being. Science is showing us that all living creatures and even plants, share sentience and consciousness. We are beginning to acknowledge that animals have just as much right as we do, to be identified as persons in the court of law, a recent record breaking, animal neglect case was won in the US state of Oregon, for a dog who was abused, dogs are sentient beings and should be classes as persons.
The same with Dolphins, nine years ago I interviewed Dr. Thomas White about his groundbreaking research and book "In Defense of Dolphins, the new moral frontier''.
Dr Thomas White's book and interview with me, discussed the implications that his research has uncovered, of how we currently treat dolphins; while his work focuses on ethics and how we need to re-evaluate our perception of dolphin intelligence. Humans continue to apply speciesism when observing other animals, negating the intelligence and emotions of other creatures, when we do not necessarily demonstrate balanced consciousness ourselves, since we are exploiting the planet and other species to ecocidal levels and we have yet to learn to live in harmony with other species and with Planet Earth, within the means of the Earth's sustainable carrying capacity.
We are slowly changing our perception of dolphins due to the work of people such as Dr Thomas White and Ed Elsworth, we are beginning to acknowledge dolphins share similar traits of self awareness, complex social structures, complex language and thinking abilities in terms of past and future, the ability to choose to act in response to a situation and their reasoning abilities. This re-evaluation means we need to set new frontiers for the status of dolphins in terms of dolphins being 'non-human persons'. A step forward to expanding our own consciousness and how we can learn from dolphins and how they live with one another.
Dr. White and other scientists and animal activists are making the case to recognize dolphins and other animal species as sentient creatures who deserve the same rights as people and after over 2500 scientific studies on this subject, more is being done to improve how we treat, class and recognize all animals as sentient beings and persons in their own right.
Social stigma with bereavement of a pet
Yet, some people are still embarrassed by the overwhelming grief they feel for the loss of their pet, especially if others don't react or treat their feelings as important which leads to disenfranchised grief. One of the best articles I read about losing a dog, was by Joe Yonan in The Washington Post- ´´ The fact that our pets are so dependent on us makes it all too easy to second-guess our decisions and descend into a pit of guilt. Shouldn't I have known? Did I do everything I could? If I had just . . . what? Taken him to the vet sooner? Insisted he be hospitalized? What if I had been home? I might not have been able to save him, but at least in his last moments he would have known I was with him, and maybe that would have made it a little easier for him if not for me. Simply stated, many people (including pet owners) feel that grief over the death of a pet is not worthy of as much acknowledgement as the death of a person,"
A 2002 article in the journal Society & Animals that reviewed multiple studies on pet owners grief stated that " it is just as devastating as the loss of a human significant other".
I went through this after loosing my ten year old dog Poppy who died due to heart failure in 2015. When I expressed my grief though, I was very surprised by the very open expressive sympathy that friends showed me. Unlike my other dogs, Poppy and I had a deeply profound bond. Many of my friends have said how devastated they were after loosing their furry family members and how long it took them to get over the loss. I have friends that went into the pits of despair with grief and to the edge of a breakdown just as one would with loosing a dearly loved spouse, close friend or family member and they were struggling to move forward. It's nothing to be ashamed of, feeling this way about the loss of a dog or a cat or your closest best friend, who spent more time sharing moments of unconditional love and joy with you than any human friend or family member has.
A dog or a cat or any animal you deeply bond with, whatever it may be, is there for you and loves you unconditionally, you have a daily routine with that animal, you do everything together and they end up being more of a part of your life than some people could ever be and you get a sense they know exactly how you feel most of the time too. It is especially hard for a person living alone to lose such a valuable companion.
When you love something or someone deeply, you have an equal amount of fear in losing the object of your love. My biggest fear in the world was losing my dog Poppy, she brought me so much happiness and joy over the last ten years, more than any amount of fortune or relationship could have given me. We had so many treasured adventures and moments together travelling and our connection was so profound we could read one another's thoughts, I would just think 'walkies' and she would appear ready for me to put her harness on, she read my mind very clearly, all of the time. My only real deep fear was her dying, this I was afraid of for a few years before she actually passed over the rainbow bridge, on the positive side it made me cherish our moments together and live completely in the moment with her. Poppy to me, was the closest I have ever been to having a true soul mate in the body of an animal. She was a person and stood greater in her energy, spirit and wisdom than any human person I have met in my life. She gave me the best reason to be alive every day. Losing her has been the worst and most tragic experience of my entire life until I lost my husband a few years later, I'd still give anything to just feel her body in my arms and her big beating heart and be able to gaze into her soulful eyes.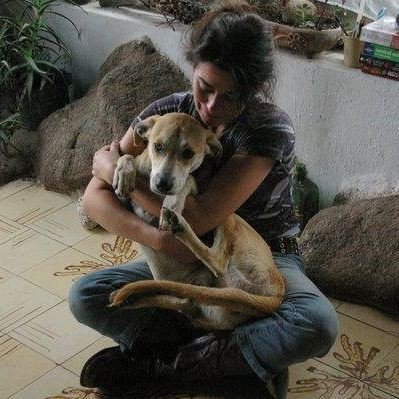 Though, since having lived the reality of my greatest fear and going through this deep emotional loss, something surprisingly strange has happened after loosing Poppy, she has somehow helped return a fragment of myself, I lost after my early youth, an old emotional and spiritual part of myself that was always able to laugh in the face of adversity, but after sometime I lost that part of me, and got worn down. Maybe, her angelic presence in the other realms allows her to bring gifts of healing for me, she is a very powerful being for me, somehow a lost part of my prior self, when I was very young, returned only after her passing and she has also been a reason for me to rescue other abandoned cats and dogs or to discover some information that could help other homeless or abandoned pets in need.
After the lengthy and fragile initial stages of processing grief and loss, it helps a little to change ones perspective, I know this as someone that has lived with severe depression, you learn how to manage it via practising different perspectives, if possible. Despite being isolated physically, I am drawing towards a feeling of something intangible on a soulful level, the soul somehow grows stronger when enduring so much pain and loss, it is not easy to put into words.
There are moments where I feel that everything for my spirit will be okay because Poppy's soul is quite powerful, she taught me to live in the moment more and she has shown me that our deepest fears when lived out, end up providing us with gifts afterwards as they dissolve after surviving them somehow, on different levels. I just cannot put into words how in awe I am of the incredible number of insights my Poppy still teaches me each day from across the realms beyond life and death, she is still with me seven years later, she comes into my life in dreams or moments in my waking reality. I still miss her joyful spirit and physical presence, but her soul presence is just so strong and bright. it permeates by illuminating my life in so many subtle ways with the ultimate gift of true unconditional love, she is still with me in spirit.
The best thing we can do while we are grieving the loss of our furry or feathered friends, is to realize they found us and taught us unconditional love and to be grateful for the time we had with them. There is a proverb about a boy who lost his dog and apparently after his dog died, he said that the reason dogs have shorter lives than people, is because they already know how to love unconditionally and be joyful all the time, so they don't need to spend much time here in this realm, whereas people are still learning how to love and be joyful over the simplest things in life, so that is why we live a while longer.
by Carlita Shaw -this article has been updated since 2015, when it was originally written.
Debug your mind from negativity and start entering a more positive chapter of a new life- with my FREE new ebook- Morning Mindset Motivation workbook formula! For best use, download and print off!

Hypnotherapy Coach, Grief Counselling, Ecologist, Author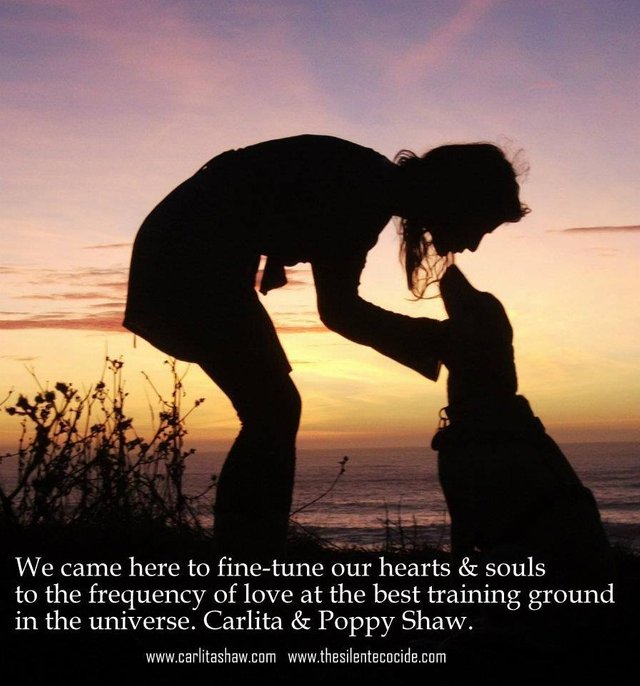 Dr Thomas White's Website In Defense of Dolphins:
More recently The Times acknowledges the work of Dr Thomas White and other scientists research that dolphins are 'non-human persons'. http://www.timesonline.co.uk/tol/news/science/article6973994.ece
If you would like to have a Pet Bereavement grief counselling with Carlita please contact her at bethechangehynotherapy@gmail.com
or book a free 30 minute consultation call here